Commemorated National Sports Day with Specially abled students
Surat, (Gujarat): Xplore (Amusement and theme park near Raghuvir Shell, Opp VR mall, Dumas Road, Surat – 395007) conducted an event on 29th Aug 2021 for National Sports Day in the support of Paralympics. The event honoured by Padma Shri Kanubhai Tailor, Member of Parliament C.R.Patil and Gujarat Legislative Assembly member Harsh Sanghavi.
We, humans, categorize each other by religion, language, caste, race and miss upon abilities, and most neglected of them are the specially-abled people. Generally, they are referred to as physically challenged, mentally challenged, visually challenged, handicapped, etc. which is unfair and can be demeaning to them.
Xplore wanted to show the strength of specially-abled people by hosting the Sports competition.  On the occasion of National Sports Day on 29 August, the aim of Explore was to spread awareness about healthy competition, not judging someone on the basis of their disability.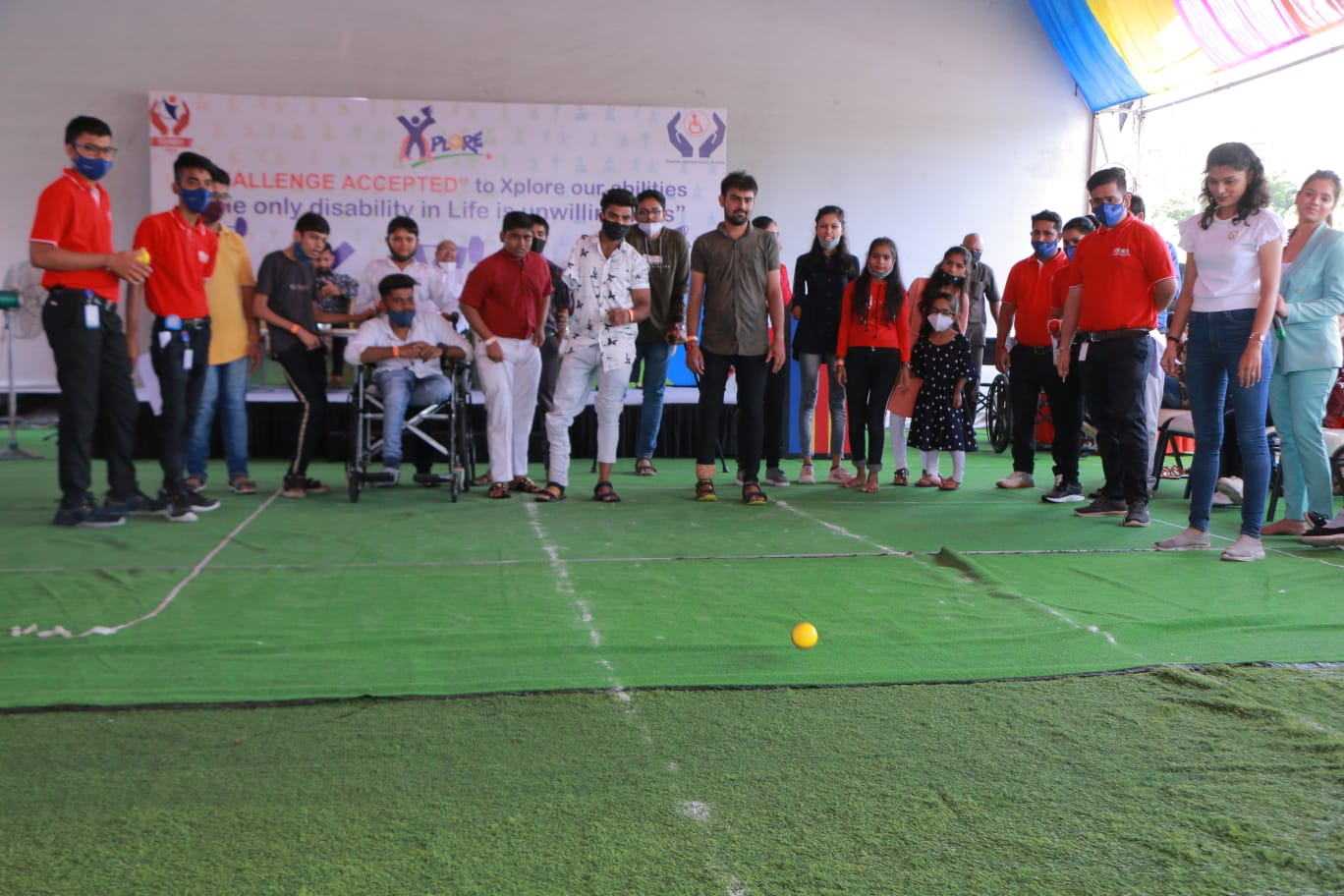 Paralympics – Olympics for the athletes with disabilities is being held from 24th Aug to 5th Sep this year. There is a negligible acknowledgement by the Indian media, even though our athletes have won gold. Explore wanted people to acknowledge and support and encourage athletes with special disabilities.
"The only disability in life is unwillingness"
This campaign was conducted by Xplore in association with LOXOLEO (Advertising and branding agency based in Piplod, Surat). Xplore is a game zone that aims to provide utmost entertainment to its people concurrently it has always been supportive in promoting talent across the city. Let's together accept this challenge and support this noteworthy initiative.