Dr Jitendra Matlani Awarded consecutively for second time in two years in both the categories
Dubai [UAE]: Dr Jitendra Matlani Business tycoon and renowned social icon of Dubai grabs the prestigious Dada Saheb Phalke international award 23 Renowned Entrepreneur of Dubai and life Style Iconic shining Star Social Icon of Dubai award consecutively for second time in two years in both the categories.
At the award event Member of Parliament from Udaipur Shri Arjunlal Meena and Deputy Minister from union territory of Ladakh Shri Punchok Tashi with Aga Syed Abbas councillor of Kargil along with many Bollywood celebrities and high profile dignitaries grace the event by their presence.
A true son from the soil of Indore, be it his successful business carrier or the corporate social responsibility he has always glorified the name of India  inspite of staying in Dubai for so many years he and his family follows the core values of Indian culture.
In the press conference and in his thanks giving speech on the stage after receiving the award Dr Jitendra Matlani remembered his father Late Shri G D Matlani and said my father left me when I was very young just 23 years old it has been 30 years now but I still miss him all the time all my success is because of his blessings with me and I can feel his protection around me always.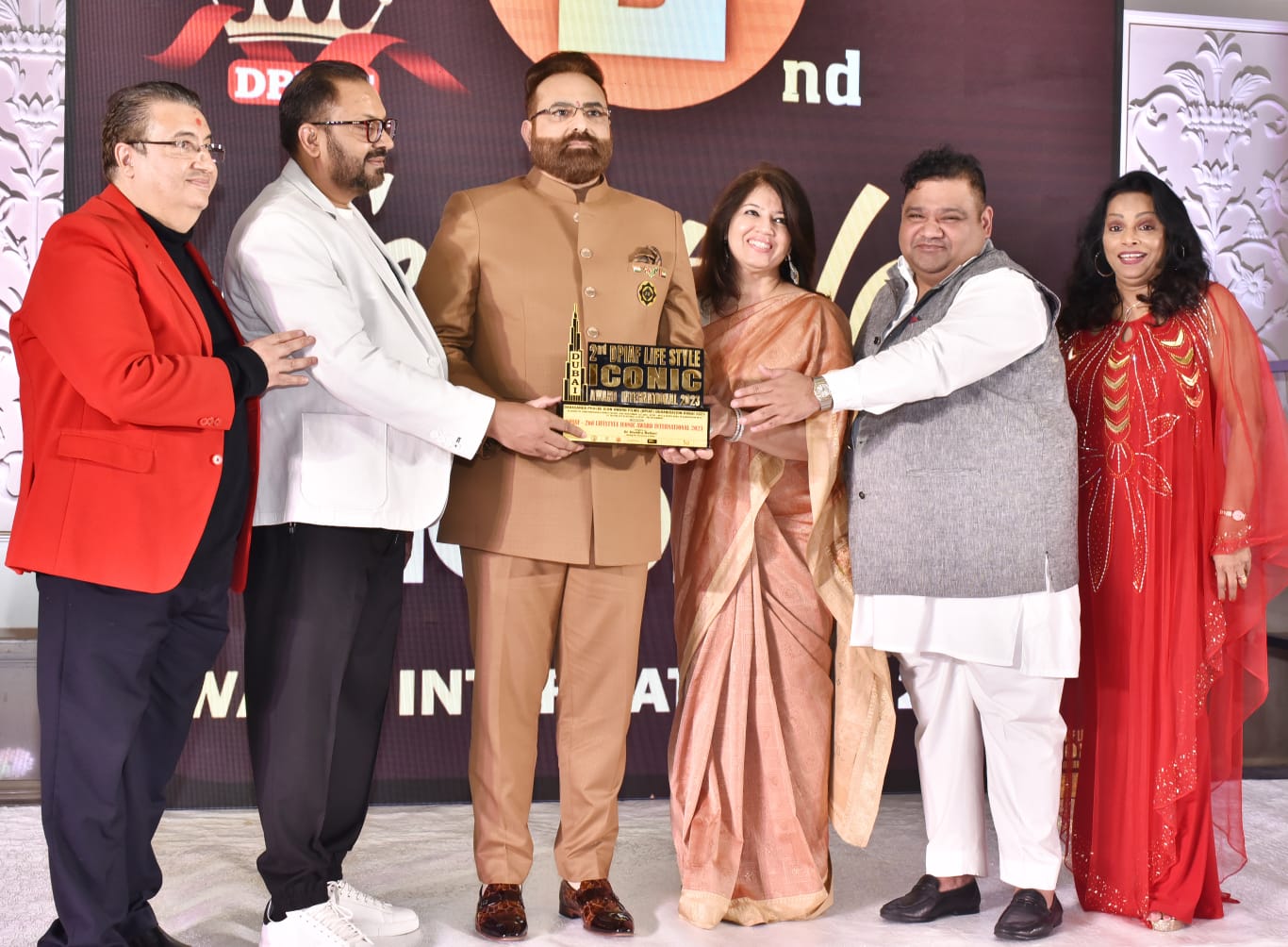 He said success never comes easy you have face many hurdles and challenges to reach a certain level, he added my advice to young generation is, never show your back to the challenges of life. Never loose hope, quitters never win and winners never quit.
J k Singla a close friend of Dr Jitendra Matlani said, He wins hearts before he wins any business deals, he has a charming personality I have seen the respect and love he gets in the business community and society. He is an inspiration for all of us.